jQuery & jQuery UI Visual Quickstart Guide
jQuery is a popular JavaScript library that simplifies event handling, animating, and Ajax interactions for rapid web development. Even casual web designers, who create web pages for fun, want to add the latest cool effects to their sites, and jQuery--the fast, flexible JavaScript library--is a tool of choice. From visual effects, special controls, and Ajax made easy, the jQuery Visual QuickStart Guide will teach readers how to make the most of jQuery using the task-based, step-by-step, visual format they love. It's crammed with examples.
Includes Video Access
In addition to concise, step-by-step explanations of core tools and tasks, with plenty of helpful screen shots to keep you on track as you work, jQuery: Visual QuickStart Guide includes an hour-long HD video. In addition to reading about how to use the tool, you can watch it in action.
jQuery & jQuery VQS - Code Download
Here is the code download for the new jQuery & jQuery Visual Quickstart Guide. If you have any issues, drop me a line and we'll get it sorted out! Thanks!
jQuery Mobile: Develop & Design
contributing author, technical editor
Covering the latest version of the jQuery Mobile Framework, jQuery Mobile: Develop and Design teaches readers step-by-step how to get started, how to write code, and ultimately how to create mobile websites using the jQuery Mobile framework. The book is hands-on, with code examples (with corresponding on-line demos) and activities throughout.
Applied jQuery
My first book, Applied jQuery, teaches readers how to quickly start creating interactive widgets. The beautifully designed book offers practical techniques and provides lots of real-world advice and guidance on using jQuery in your web sites and web applications. It is a must read for beginning web developers!
Today's Web developers are are expected to be well versed in many different technologies. While it is good to have a shelf full of books that focus on single technologies, having a book that shows developers how to combine these technologies is key. This book takes the reader beyond the fundamental mechanics of individual technologies to illustrate the value and power of combining jQuery and PHP with templates and layouts handled by HTML and CSS. Beginning to intermediate web developers designing and developing web application interfaces and web sites will learn how to blend these ingredient technologies.
Buy on Amazon!
Applied jQuery - the web site

Articles
Top 10 jQuery Tips for Novices (PeachPit)
Manipulating DOM Elements in jQuery - excerpt from jQuery & jQuery UI Visual Quickstart Guide
Getting the Most out of jQuery Selectors (NetMag - Creative Bloq)
A jQuery Reading List (PeachPit)
Tripping the DOM Fantastic with jQuery (NetMag - Creative Bloq)
AJAX-like File Uploads with jQuery (PeachPit)
jQuery Animated Twitter Scroll Widget (Applied jQuery)
Being Effective with AJAX - excerpt from Applied jQuery
Using MySQL & PHP to Present Excel Spreadsheets (Evolt)

I'm quoted in the following articles on jQuery:
About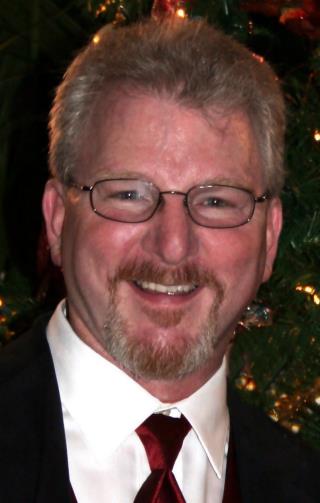 View Jay Blanchard's profile
---
I am an I.T. professional with proven track record of success as an innovative leader in the information technology arena. I have demonstrated management leadership, being a mentor with the ability to direct, coach and communicate effectively and efficiently. I possess excellent project management, decision making, problem solving, presentation and negotiation skills.
Technical skills: HTML, CSS, JavaScript, jQuery, SQL (MySQL, PostgreSQL, MSSQL) ASP (Classic, VBScript and .NET), SVN, PHP, Visual Basic, Photoshop, Gimp, Apache, Linux (Sed, Awk and other shell scripting languages), Linux Sysadmin, ActionScript2, ActionScript3, Java, mobile development and much, much more!
I am available for contract and consulting work as well as website and web application design and development. If you need experienced extra hands for your project, contact me today!